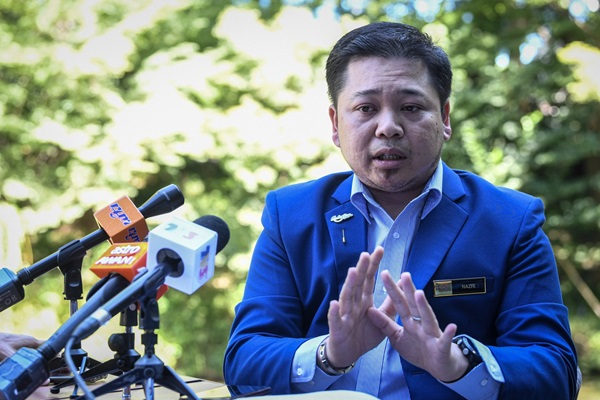 KYOTO (Japan), Sept 9 – The Malaysia Tourism and Promotion Board (Tourism Malaysia) says its constant efforts to promote Malaysia as a tourism destination in Japan has helped to improve the number of Japanese tourists visiting Malaysia.

Tourism Malaysia Osaka office deputy director Shahrulnazri Shaharuddin said from January to June this year, Japanese tourist arrivals in Malaysia recorded a growth of 5.6 per cent to 195,561.

"Tourism Malaysia's mega familiarisation events conducted several times since early in the year seem to be bearing fruit," he told Malaysian media in an interview here.

He said media and influencers who participated in the programmes, writing and uploading stories mainly on their travel experience in Malaysia, had helped to reach out to the younger demographic, who are mainly on social media, encouraging them to explore the country.

He said Tourism Malaysia's Tokyo and Osaka offices have also been constantly uploading news and stories on all social media to keep the people updated on what is going on in Malaysia and activities that can be done while in the country.

"Constant updates on social media show that Tourism Malaysia is active in sharing the latest information and happenings in the country and ensuring the visibility of Malaysia is continuous on social media," he said.

He said another effort in Japan by Tourism Malaysia is promoting Malaysia to schools and colleges for their annual trips.

"School trips are part of the Japanese education curriculum where school students travel either domestically or internationally for a duration of three to four nights, depending on the student's age, cost and number of students," he said.

Another contributing factor is the extended golden week holiday at the beginning of May due to the abdication of the Emperor of Japan, he noted.

"The golden week holiday is an annual long holiday usually of five to seven days, but this year the golden week was 10 days because of the abdication and enthronement of the Emperor of Japan that took place at the end of April," he said.

He added that due to the long holiday, most of the long- and medium-haul destinations were sold at higher prices and were mostly fully booked much earlier.

Meanwhile, he said Tourism Malaysia Japan had also updated its Instagram and Facebook pages as well as its Twitter feed, blog, and official website with the recently launched Visit Malaysia 2020 (VM2020) logo.

"Sales representatives, agents and other industry players are briefed on the logo and encouraged to use it when creating and selling Malaysia packages," he said.

He said the Malaysian embassy and other agencies in Japan are also encouraged to use the VM2020 logo whenever they conduct any presentation or participate in any activity or fair.

"Japan has always been one of the top contributors to tourist arrivals in Malaysia, and with VM2020 more promotional activities can be done to attract even more Japanese to visit Malaysia," he added.
-bernama.